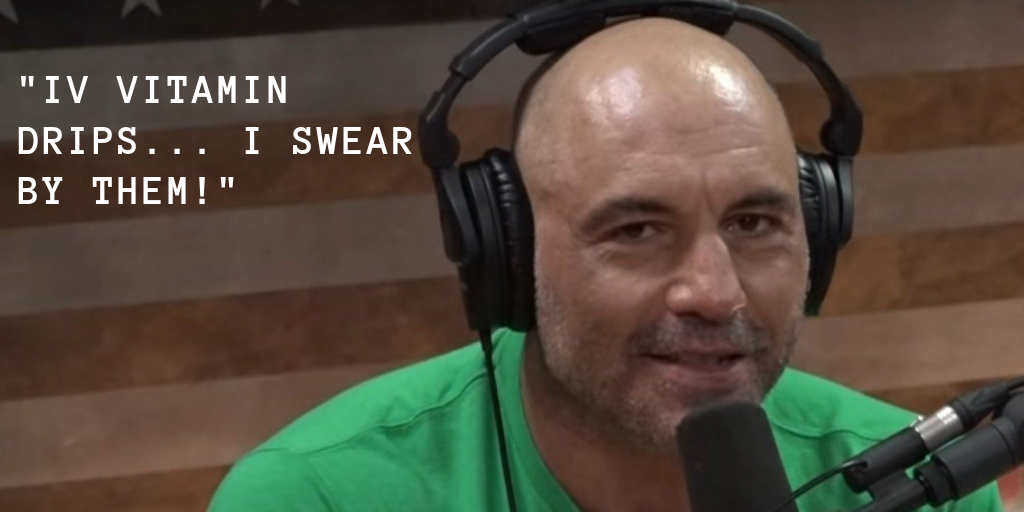 Read on to see what Joe Rogan and Brendan Schaub had to say about IV Vitamin Therapy.
Joe's Thoughts On IV Therapy
On episode #74 of the Joe Rogan Experience Youtube show, Joe and Brendan take a moment and discuss their experience with IV vitamin drips.
Brendan's wife used them almost exclusively to battle and relieve her pregnancy nausea.
While Rogan quotes, "I felt like I was ready to run through a wall even on just 3 hours of sleep."
🔽Click Below To Listen To The Entire Show🔽




---
---
Want to learn more about Drip IV's?
---